OVER 70 YEARS IN THE BAKING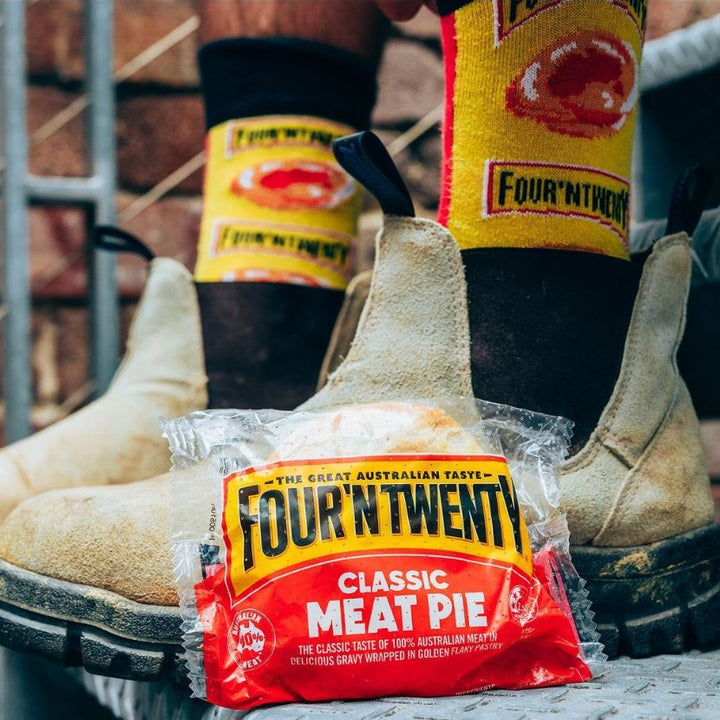 The Four'N Twenty brand is famous for the humble meat pie, which has been baked into Australian culture and enjoyed for generations at sporting events across the nation.
Synonymous with 'The Great Australian Taste', the Four'N Twenty legend began back in 1947 when Mr LT McClure began baking 'the most delicious meat pies in Bendigo'. Taking inspiration for the name, from the nursery rhyme "Sing A Song Of Sixpence", the much-loved Australian icon Four'N Twenty came into being. It wasn't long before the folks in Melbourne caught on, and demand for the tasty treats grew. Perfect for hands of all sizes to hold, and deliciously satisfying with its golden flaky pastry, AFL footy fans for generations have been enjoying a Four'N Twenty pie as part of the ritual of the game.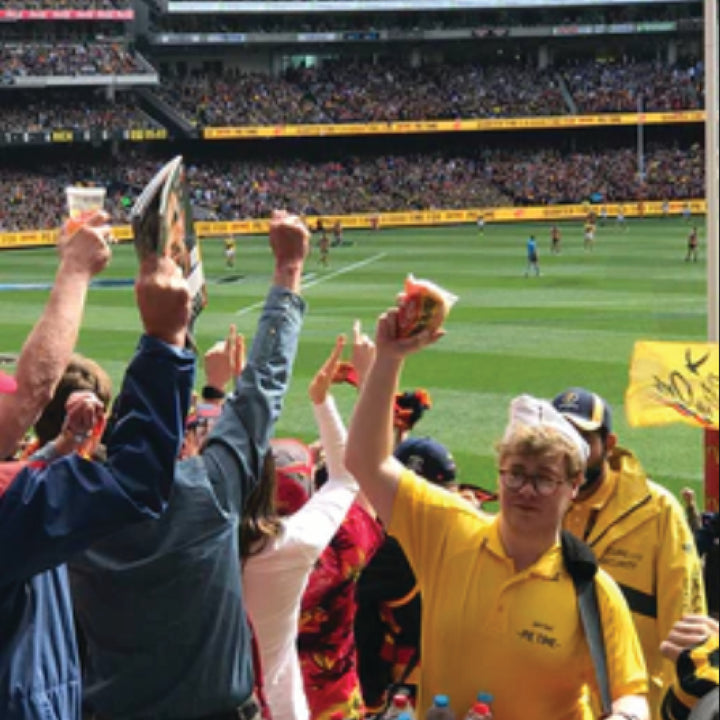 AND STILL GROWING STRONG
AND STILL GROWING STRONG
The Australian icon lives on today, and is loved for its classic meat pie, as well as many exciting new products. From sport to pop culture, Four'N Twenty is inclusive and loved by people who appreciate the ritual of the game, humour and mateship. Not only is Four'N Twenty the official pie of the AFL, the iconic brand continues to captivate fans here and overseas, with legendary associations including partnerships with NBA superstar Ben Simmons, AFLW star Tayla Harris and AFL legend Jonathan "Browny" Brown. As a much-loved part of Australian culture, Four'N Twenty is constantly evolving and innovating to ensure Australia's original fan food keeps up with latest trends, developing new products that reflect the diversity of its customers. No matter where you're enjoying your Four'N Twenty and whether it be the Classic Pie, King Size Sausage Roll, Traveller, or the Meat Free range – nothing beats The Great Australian Taste!